Life Style
What are the Current Styles of Men's Ties?
Ties are seen as professional and acceptable to wear on work. In general, men's ties are normally worn to embrace the business and casual dress.
Are you looking for the best brands for purchasing men's ties? Are you looking for the current style of ties? If you don't like wide and skinny ties, then you should aim for the 2 ½" to 3 ½" tie range. But you need to follow the rule of thumb if you are a larger guy and want to look proportional.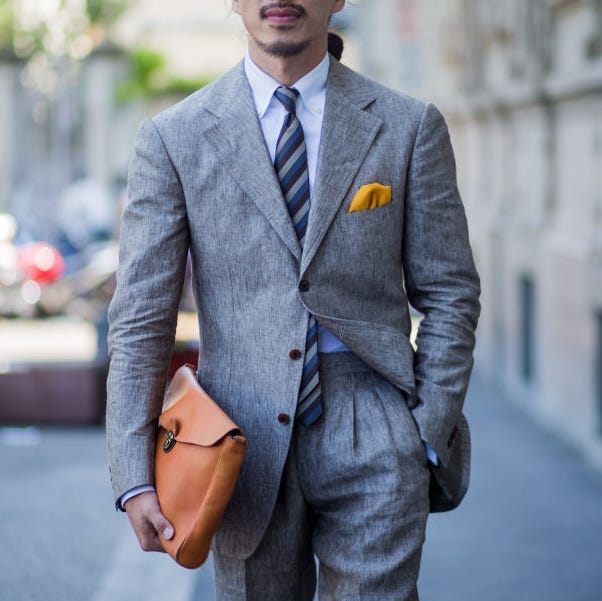 Do you want to know that what makes a good tie?
Brands that are best in offering men's ties only use natural silk, wool, and cashmere materials for manufacturing it. They pay special attention to selecting the material for making ties. Just for the reason that they offer 100% silk quality based tie. They keep the silk fabric heavier and tighter to maintain eminence.
When we talk about tie packaging, bow tie Packaging boxes give them a professional and attractive appearance. These boxes enhance the Overall Branding Experience and leave a positive impression on the customers that truly matters.
What ties are trendy in 2020?
The most popular trends are mentioned below;
Satin Men's Neckties
Green Silk Men's Ties
Dotted Men's Ties
Striped Plaid Men's Ties
Paisley Men's Ties
Polyester Men's Ties
Skinny Cotton Men's Ties
Polyester Satin Men's Ties
What are the expensive brands for purchasing men's ties?
Checkout the expensive brands for purchasing men's ties.
Stefano Ricci's diamond plated tie
EMPA Gold tie
Stefano Ricci formal crystal tie
Christian Lacroix fantasy pattern
Roberto Cavalli
Tokyo Tie by Ermenegildo Zegna
The Charvet
Turnbull & Asser
What sort of ties a man should own?
A man should own ties in the red necktie color. Red is a symbol of confidence and power. If you have to attend the business meeting or you have to go to an interview for a job, then it would show that you're a confident man. You shouldn't purchase the tie in dark red color, but go for the bold and bright red color.
Which width ties look stylish in 2020?
Stylish width ties range from 2.75"- 3.25". If you are the wider guy then you should go for the wider ties. If you are a professional bodybuilder or a gym lover, then skinny ties look best on you.  The best recommendation for selecting a tie that width is fall between 2.75" and 3.25".
Do all men wear skinny ties?
Are you in the phase for deciding on whether you should wear a skinny tie or not? Then you should consider the suit and shirt style that you want to wear for the occasion. Apart from the style, skinny ties work best with the slim-cut suits, but make sure that it has narrow lapels.  You have to select only those dress shirts that have slim collars.
Which pattern of ties looks stylish?
There are many types of Tie Patterns that look stylish. The best ones are mentioned below.
Solid Ties are not the simple, but also look versatile.
You can also go for the Diagonal Striped Ties of you are related to the business filed.
The other options include; Tartan, Check or Plaid Tie, Polka Dot Ties, Geometric Pattern, Paisley, Floral and Novelty Ties.
How much you have to spend a good tie?
The more you would spend, the more you would get the high price-quality tie. You need to spend generally $15 to purchase a branded tie. If you want to purchase a high-quality tie, then you need to spend $40, but you shouldn't spend more than $40.
Does all types of ties looks fashionable?
Yes, according to fashion research, men should enjoy wearing a tie with the suit. The good news is that the ties never go out of fashion. Ties should be included in the wardrobe as they look best with all types of suites.
Does Cotton Ties look good?
The cotton tie does not only look good but also lighter weight. They look ideal with casual suiting and best for the warmer climates.
Can a person make a homemade tie?
Yes, by following the basic instructions you can easily make the homemade tie.
First of all, you need to draft a Tie Pattern.
Second, you need to place the old tie on the plain surface.
Now you need to use the ripper to take it apart. But you have to do it very gently.
Cut Out the Base and Lining Fabrics.
Now, you have to attach the Lining and stitch both of its sides.
You just flip and Press it.
Add the Interlining and stitch it.
For More Packaging Details: https://www.deluxeboxes.com
To conclude, you should occupy bow tie boxes wholesale with a logo to advertise your tie business and to make your brand popularize among targeted customers.